La Tejana Tree Sales cropped up in the late summer of 2016 purely by chance. The proprietor of the brokerage, Yvette Trevino was out driving around in far southern Bexar County searching for a lost dog with her other 2-dogs in tow. After realizing she was quite lost she pulled over to the side of the road to give the dogs a break and walked into a field full of trees. Fascinated she continued walking around and became even more intrigued.
About 20-minutes into the walk a very tall man approached and asked her what she was doing standing in the middle of his field with her 2-mutts? He introduced himself as Tom Trautner the owner of Aldridge Nursery. After explaining she had gotten lost searching for a dog he invited her across the street to see his German Shepherds. She of course went to see the dogs and spent most of the day touring the nursery learning about all the plants and trees.
Upon leaving she picked up one of the nursery catalogues and went home and studied it. Feeling inspired, she used her background in marketing, art direction and new media communication and was quickly able to create a business package and build an extensive website that included a library of trees and plants. Once that was done she began touring nurseries and tree farms all over South Texas learning from the best growers in the industry.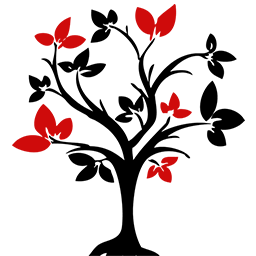 La Tejana Tree Sales is different; it is a brokerage firm and does not keep a nursery. La Tejana caters to a niche market working directly with growers to bring their products to the marketplace. Our clients have one thing in common: they are super busy and want to be able to pick up the phone or get on the internet and place their order and have it delivered and installed promptly.
We serve our private clients by:
Promptly procuring the landscape material they desire.
Delivering the plants and trees to their home or office.
Installing the plants and trees if the customer so desires.
We serve other landscaping professionals by:
Locating hard to find material such as specimen trees, large shrubs and large quantities of plants.
Delivering the plants and trees to their jobsite in a fast and efficient manner delivering statewide.
We sell, deliver and install the following landscape material:
Always green trees.
Fast growing trees.
Flowering trees.
Exotic palm trees.
Plants and shrubs.
Sod.
The firm focuses on providing convenience, fast service and reliability all while bringing forth top notch plant material to the marketplace. We easily accomplish all of this by visiting the farms of different growers weekly to keep up with their rapidly changing inventory.
La Tejana's proprietor is dedicated to the rescue, rehabilitation and placement of dogs that have been abandoned at the various tree farms she works with. By asking growers to donate trees and plants and selling them she is able to raise funds ensuring that each and every dog she places has a sponsor until they are successfully adopted. She presently serves as the donations coordinator for Windmill of Dreams Animal Sanctuary in Bigfoot, Texas. Collaborating with Olga Dib, the director of the non-profit organization together, they strive to make a difference in the lives of abandoned and abused animals.