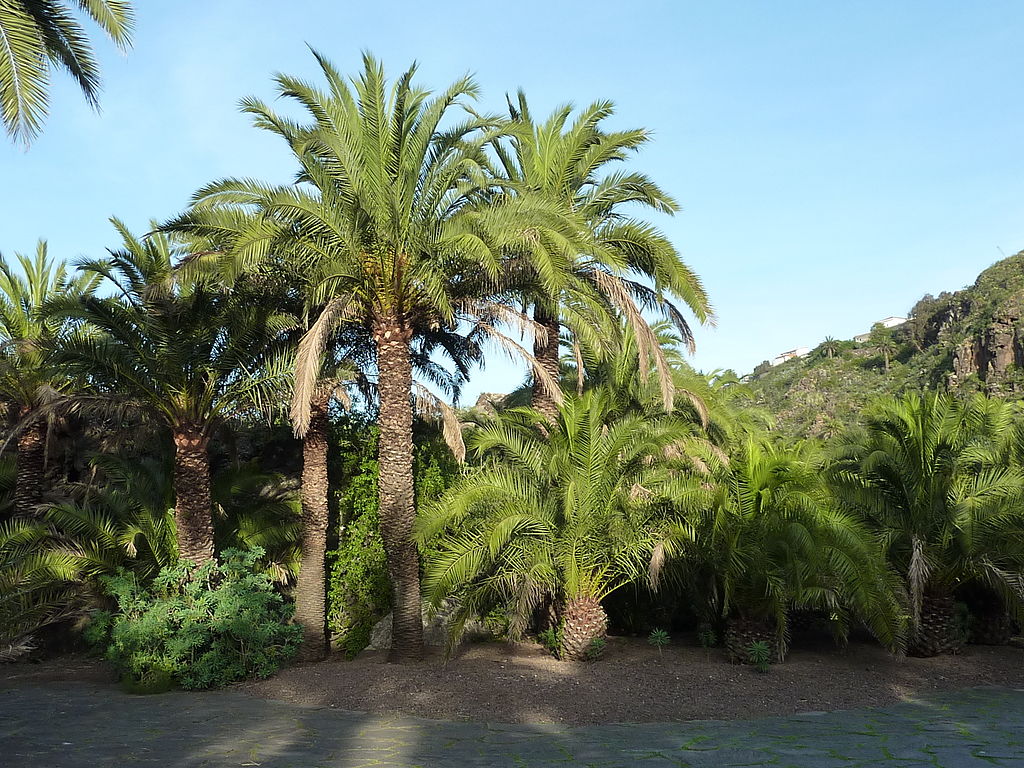 Canary Island Date Palms have a wide beautifully brown colored trunk accented by their pineapple cut crowns and their deep green, exotic looking fronds, that make this an extremely showy palm and focal point. This palm is a slower grower and once established they are hardy in both heat and cold all while being a very water wise choice. You can have elegant, tropical and water wise all in one.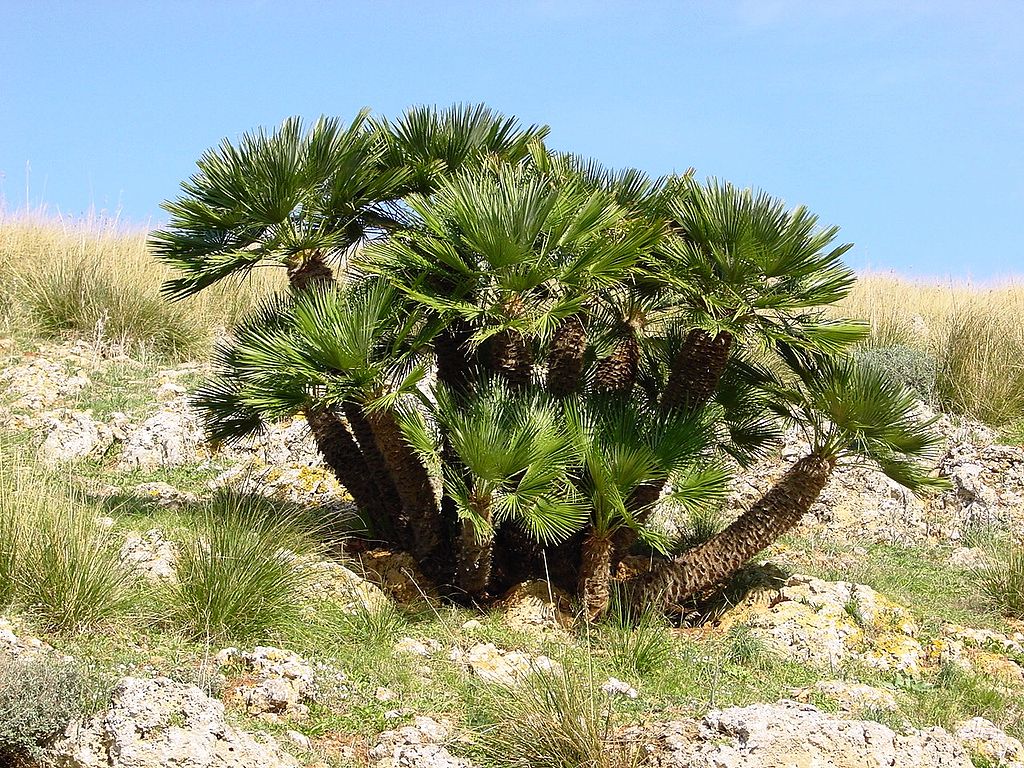 The hardiest of all palms with its attractive multi-trunked habit that forms rounded clumps. Attractive, compact blue-green crown. Mass under trees or use as barrier planting. Perfect for containers. Evergreen. It is a slow grower to 10 to 15 ft. tall and wide. Leaves are variable in both color (light blue green to silver green) and shape (shrub to small tree). No serious insect or disease problems.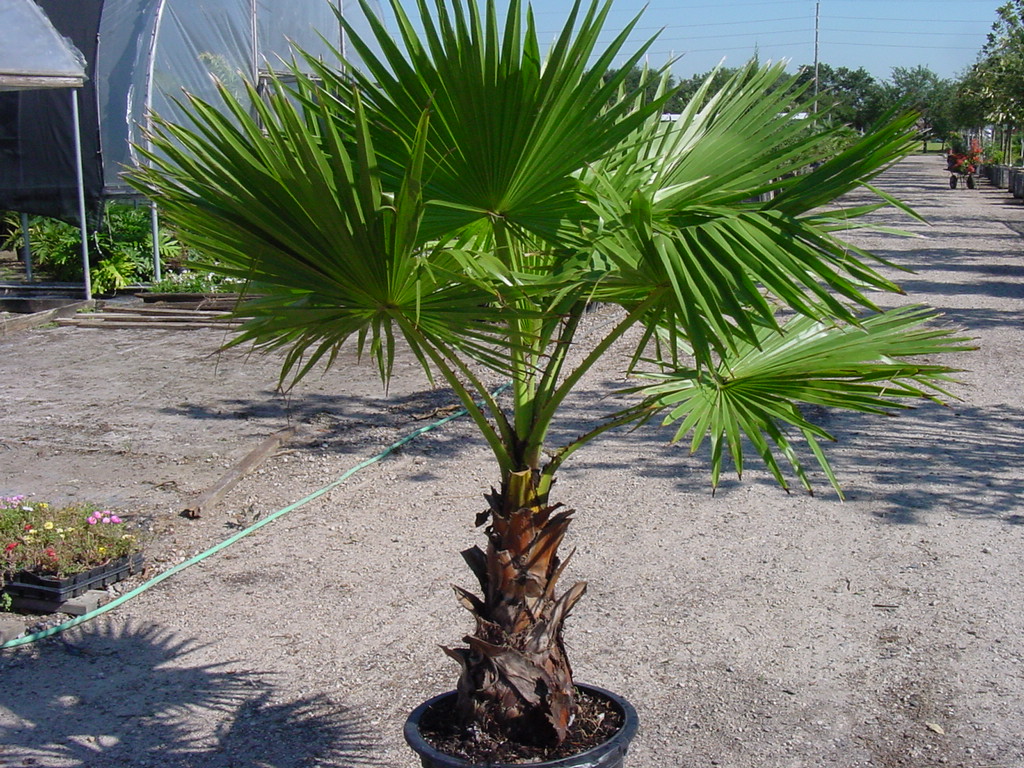 Mexican Fan Palm is better suited to the home landscape since it grows more slowly and is shorter. It can grow to 40 to 50 feet but capable of soaring to 80 feet in height. This also allows it to be used in more garden applications, such as containers or grouped together as a mass planting. This widely grown palm succeeds admirably in a wide range of soils and climates.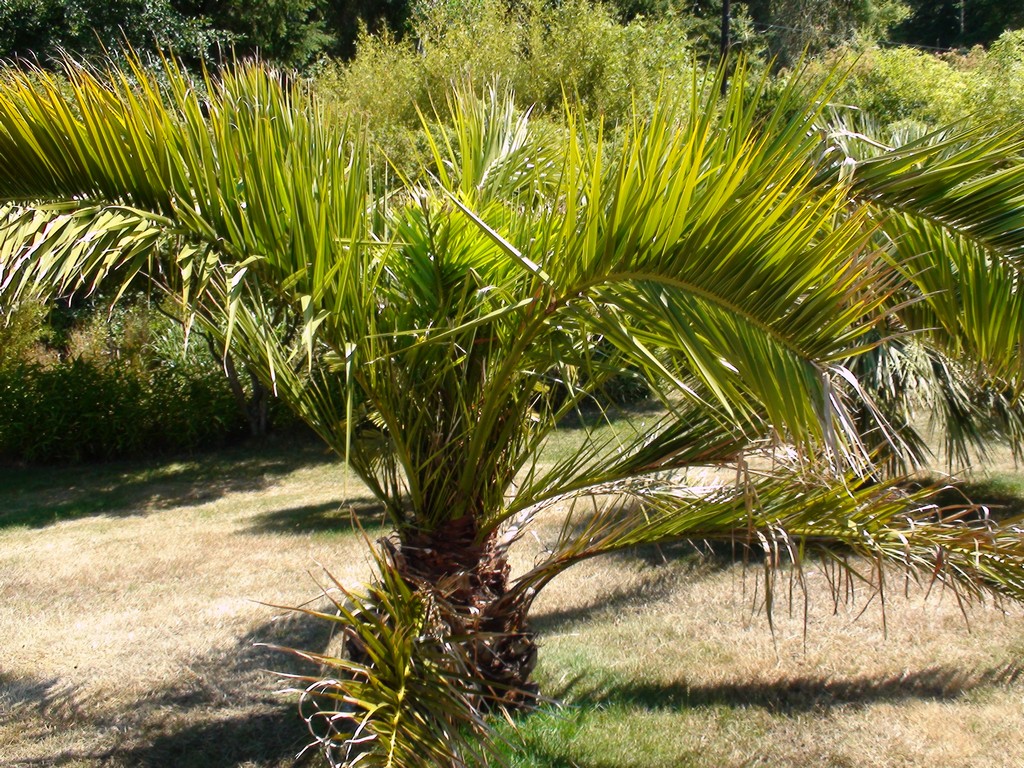 Pindo Palm is a variable, single-trunked feather palm from South America that has proved to be reasonably tolerant of cool, wet conditions, displaying some winter hardiness, often without damage. It typically has greenish grey-blue, strongly arching leaves with their leaflets held in a pronounced V shape, giving the palm a particular grace that belies its size.
Reed palms are shrub-like in appearance, and can grow four to twelve feet tall, with a spread of three to five feet wide. When grown indoors, average height is typically six to seven feet tall. Light green bamboo-like canes (stems) grow up to one inch in diameter. This plant requires minimal pruning. Only remove brown, dry fronds that appear to drop.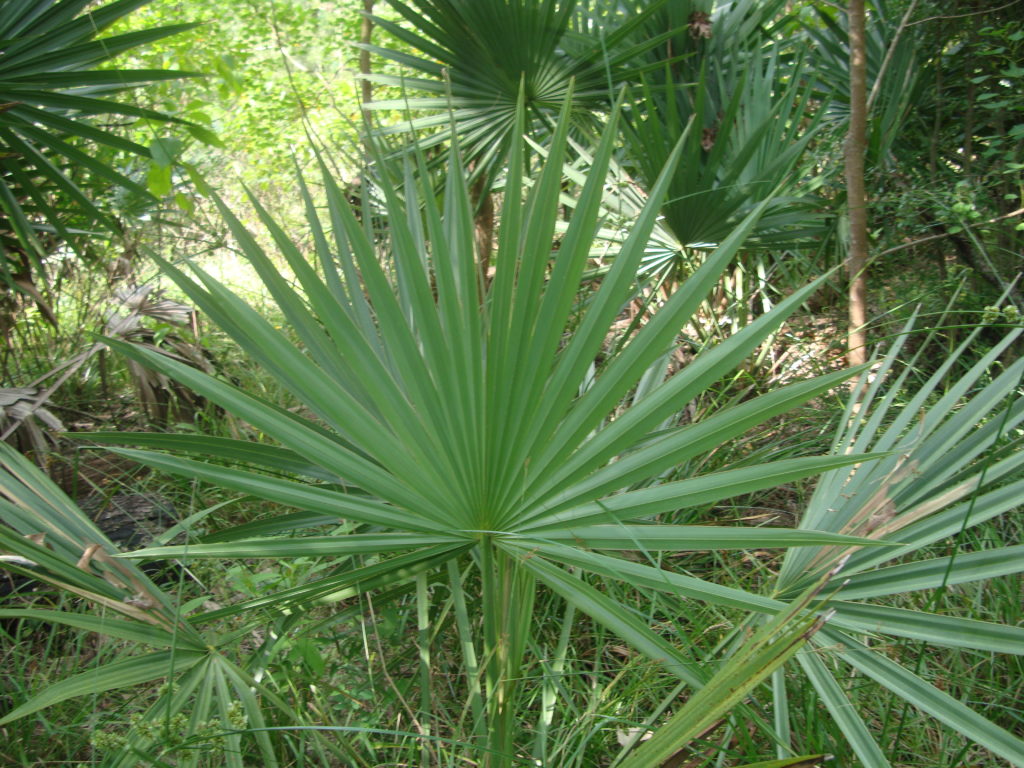 Drought tolerant, the Sabal Palm is cold hardy and loves full sun. It's a slow growing fan palm that requires low to moderate water once established. Due to its slow growth rate, buy as big as you can to bring an instant tropical look and feel to your landscape. Homeowners may want to display the unique trunk pattern and big green leaves day and night.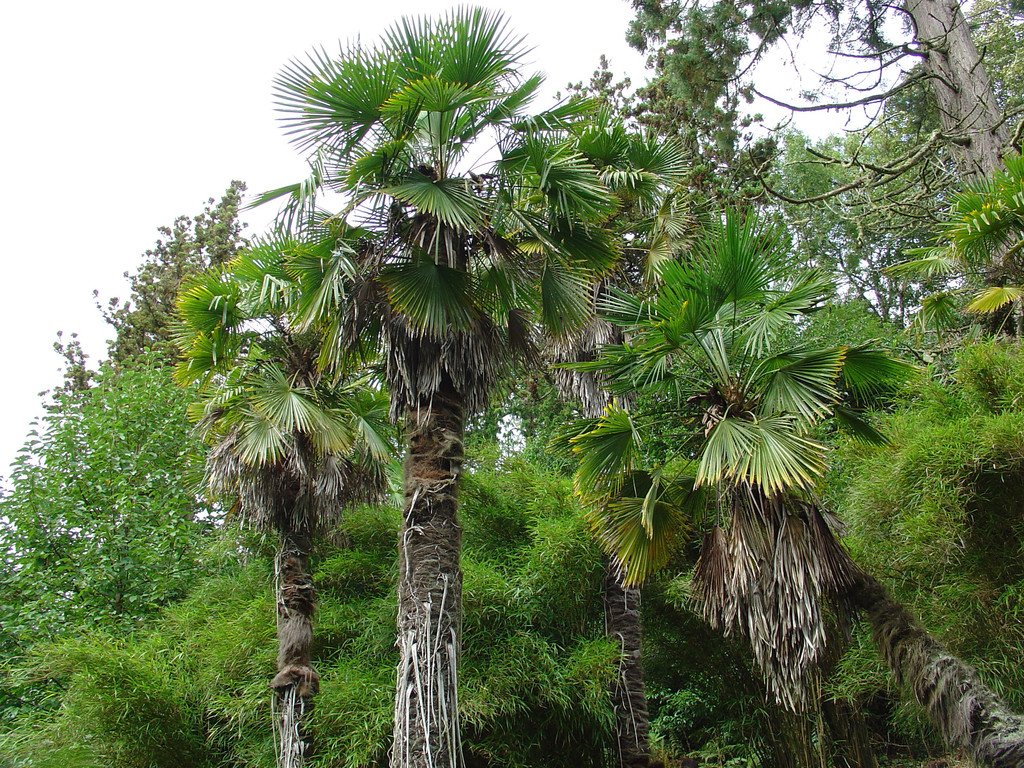 Windmill palm is one of the most cold hardy palms available. It is beautifully compact and grows to heights of 20-40 ft. Windmill palm has a rather slender single stem that is 8-10 in diameter and is typically a bit narrower at the base than at the top. Trunks are usually covered with a loose mat of coarse gray or brown fiber.